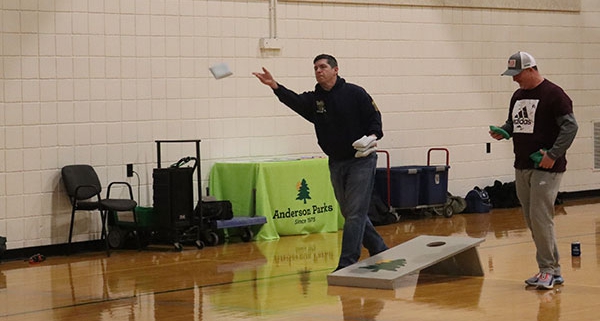 age 21 years and up
Thursdays, January 25-March 7, Games start at 8:30 p.m.
Grab your friends and a cooler for a weekly night of cornhole fun! The first seven weeks consist of regular season play and the last week is tournament play. Awards will be given to tournament champions.
Anderson Parks Cornhole leagues are not competitive. Both beginner and experienced leagues are for fun and do not follow all ACL rules and regulations. Please read the APD Cornhole League Rules to determine if this league is the right fit for your team.
Registration deadline: January 19. (Space is limited; leagues may fill before the registration deadline.) Teams may only register for one night.
Price: $80 per team
Questions? (513) 388-5082
Registration: League is Full.