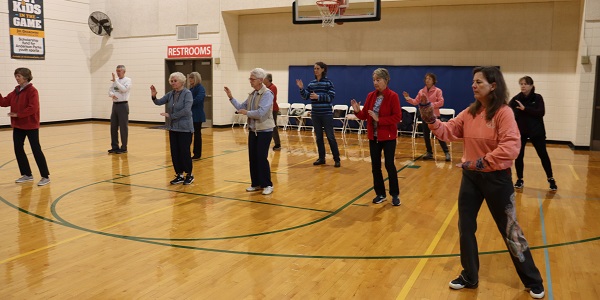 age 18 years and up
Tuesdays, September 19-October 10, 5:30-6:30 p.m.
End a busy day with a relaxing sequence of slow, graceful movement designed to improve balance, posture and overall health. If you've always wanted to try tai chi, this follow-along class is the perfect way to get started experiencing this gentle form of exercise from China. Nothing to memorize. No experience necessary. Wear loose comfortable clothing and flat, closed shoes. Class will be held outdoors when weather permits. Register in advance; space is limited.
Instructor: Kristin Dietsche, certified Tai Chi for Health instructor
Price: $56 per Anderson resident, $76 per non-resident
Questions? (513) 388-5082
Registration: Class is Full.