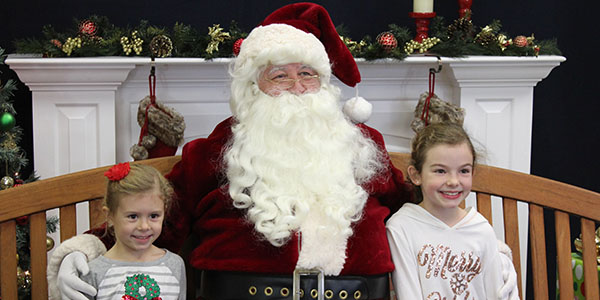 ages 10 years and under
Friday, December 10
Santa Claus is making a special visit to Anderson Parks! This outdoor family event gives your child time to enjoy an individual chat with Santa before taking those treasured holiday family photos. Participants bring their own camera to capture this special occasion. Park staff will lend a hand taking photos.
This event requires families to register online and reserve a time for their visit. All attendees (adults and children) are required to register. We anticipate families being onsite for approximately 30 minutes. Please adhere to your reserved time slot to accommodate the next group of participating families. Families will not be checked in early.
Don't forget your pup! Families can bring their K-9 family members as well. All dogs must remain on a 6 foot leash and be up-to-date on all vaccinations.
Anderson Parks will follow health and safety practices recommended by the Centers for Disease Control, the Ohio Department of Health and Hamilton County Public Health at our activities. Masks are recommended when social distancing cannot be maintained.
Available Time Slots: 4:00 p.m. / 7:30 p.m.
Full Time Slots: 4:30 p.m. / 5:00 p.m. / 5:30 p.m. / 6:00 p.m. / 6:30 p.m. / 7:00 p.m. 
Prices: $10 per child; $2 per adult
Questions? (513) 388-5082
Registration: