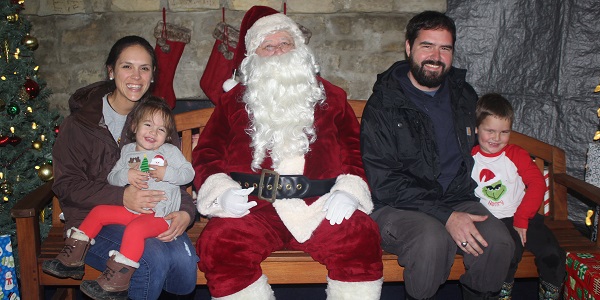 ages 10 years and under
Friday, December 8
Santa Claus is making a special visit to Anderson Parks! This outdoor family event gives your child time to enjoy an individual chat with Santa before taking those treasured holiday family photos. Participants bring their own camera to capture this special occasion. Park staff will lend a hand taking photos.
This event requires families to register online and reserve a time for their visit. Multiple families are scheduled in each time slot. A text will be sent when it is time for your family to visit with Santa. All children (including infants) in the photo must be registered. Register in advance; space is limited.
Time Slots Available: 4:00 p.m. / 7:00 p.m. / 7:30 p.m.
Time Slots FULL: 4:30 p.m. FULL / 5:00 p.m. FULL / 5:30 p.m. FULL / 6:00 p.m. FULL / 6:30 p.m. FULL
Price: $15 per child; $8 per infant
Questions? (513) 388-5082
Registration:
Sponsored by: