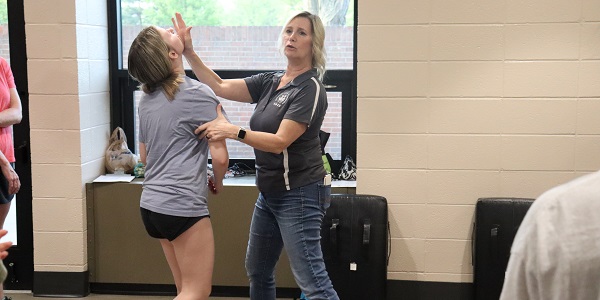 age 18 years and up
Wednesdays, January 18-February 1, 7-8:30 p.m.
This 3-week course will discuss skills such as prevention, awareness, personal safety tools and how to survive an active aggressor. The remainder of the class will focus on the physical aspect of self-defense. Participants will learn defensive and offensive techniques and will practice them with a partner to improve their understanding and performance of the techniques. Some scenarios include defense against common grabs and what to do if the fight goes to the ground. Participants will leave with increased self-confidence in the ability to protect themselves. No previous training or experience necessary. Please wear comfortable clothing. Register in advance; space is limited.
Class is taught by Kim Weber, 6th degree black belt at Shotokan Karate of Anderson, instructor at Fearless Self-Defense Academy. For questions regarding class content, contact 513-233-3656.
Price: $60 per Anderson resident, $75 per non-resident
Questions? (513) 388-5082
Registration: