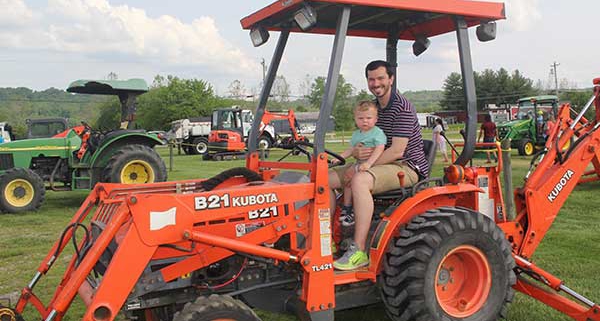 age 10 years and under
Wednesday, May 18, 4:30-8 p.m.
Join us at Riverside Park to explore our Trucks & Tractors! This event requires families to register online and reserve a time for their visit. Kids, young and old, will be able to climb and discover the different types of equipment we use in our parks! Friends of the park will also be onsite, including a fire engine, ambulance, and a police vehicle. We anticipate families being onsite for approximately 30-45 minutes. New families arrive every 45 minutes, allowing for turn-over. We ask families to adhere to their reserved time to accommodate other participating families. Pets are not permitted.
Register in advance; space will be limited.
Anderson Parks will follow health and safety practices recommended by the Centers for Disease Control, the Ohio Department of Health, and Hamilton County Public Health.
Time Slots: 4:30 p.m. FULL / 5:15 p.m. FULL / 6:00 p.m. FULL / 6:45 p.m. FULL / 7:15 p.m.
Prices: $8 per child
Questions? (513) 388-5082
Registration: 
Thanks to our sponsors: