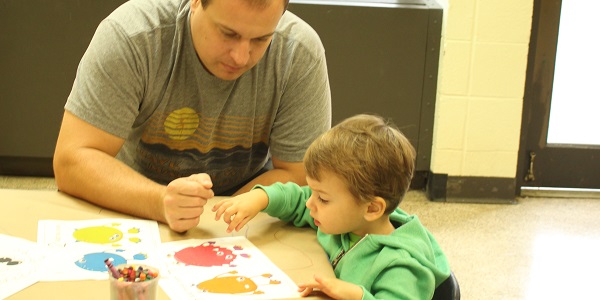 ages 18 months-2 years
Monday, March 22, 10:30-11 a.m.
Leave the mess at the park district! Parents and their toddlers participate together in a variety of songs, games, and art activities. While staff introduce and lead activities, you help your child participate at his or her pace and ensure their safety while in a group setting.
Register in advance; space is limited in accordance with COVID-19 safety guidelines on social distancing. All adult participants are required to wear a mask while inside the RecPlex. Only the registered child and one adult (parent/caregiver) is allowed to attend the program; siblings are not permitted.
Questions? (513) 474-0003
Registration: Class is Full.