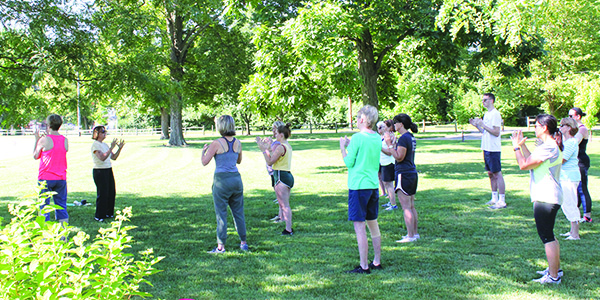 age 18 years and up
Friday, May 7, 11-11:45 a.m.
Improve posture, balance and overall health as you follow along a relaxing sequence of slow graceful movement in a picturesque outdoor setting. If you've always wanted to try tai chi, this enjoyable class is the perfect way to get started or to keep your practice going. Tai Chi classes are taught by Kristin Dietsche, certified Tai Chi for Health instructor. No experience necessary. Please wear loose comfortable clothing and flat, closed shoes. Dress for the weather; the program is outdoors.
Register in advance; space will be limited in accordance with COVID-19 safety guidelines on social distancing. Participants are required to wear a mask for this class.
Questions? (513) 388-4513
Registration: