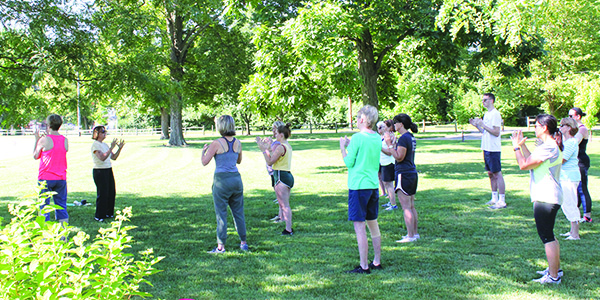 age 18 years and up
Tuesdays, 5-6 p.m.
August 24 – Cancelled
September 14
October 12
November 2
August 31

–

Cancelled
September 28
October 19
November 9
September 7
October 5
October 26
November 16
End a busy day with a relaxing sequence of slow graceful movement designed to improve balance, posture and overall health. If you've always wanted to try tai chi, this follow-along class is the perfect way to get started experiencing this gentle form of exercise from China. Nothing to memorize, easy to miss a class or two and jump right back in. Tai Chi classes are taught by Kristin Dietsche, certified Tai Chi for Health instructor. No experience necessary. Please wear loose comfortable clothing and flat, closed shoes. Registration is for an individual date only. If you wish to attend multiple dates, you must register for each date. Space is limited. 
Anderson Parks will follow health and safety practices recommended by the Centers for Disease Control, the Ohio Department of Health and Hamilton County Public Health at our activities. Masks are highly recommended indoors for ALL visitors.
Price per date: $10 per Anderson resident, $15 per non-resident
Questions? (513) 388-5082
Registration: