Summer Day Camp #7
July 15
See brochure for pricing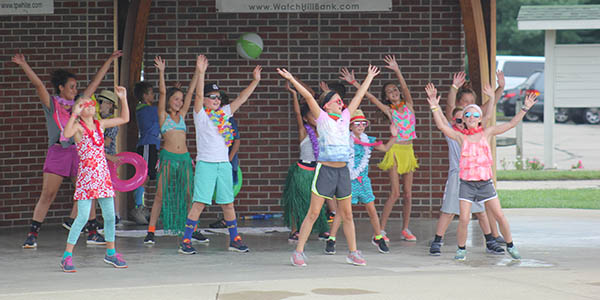 ages 5–12 years
M–F, July 15–19, field trip to Gameworks
Campers must be 5 years old by January 1, 2019 and have completed kindergarten.  Is my child ready for camp?
Summer Day Camp includes daily swimming at Coney Island's Sunlite Pool, games, crafts and a weekly field trip! Extended camp and part-time camp (one or two days per week) are also available. During core camp hours, campers are divided by age, 5–8 and 9–12. Children need a sack lunch with drink each day; afternoon snack is provided. Confirmation and information packet will be distributed after enrollment.
Field Trip Days: Tuesdays for ages 5-8 and Wednesdays for ages 9-12. Field trips are subject to change.
Time: 9 a.m.-4 p.m. or extended camp, 7-9 a.m. and/or 4-6 p.m.
Registration: Camp is FULL ***To be added to the Waiting List, please call 388-4515. ***
Questions? (513) 388-4515
Sponsored by: