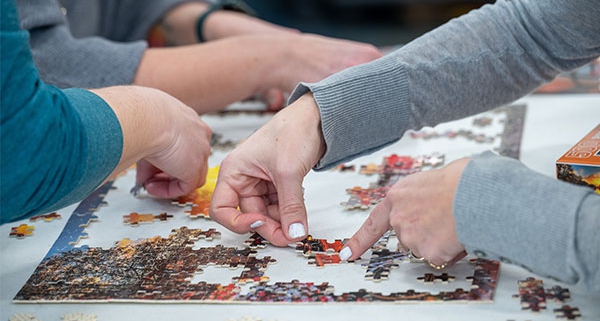 ages 12 years and up
Friday, February 16, 6-8:15 p.m.
Have a passion for jigsaw puzzles? Are you a little competitive? Puzzle Palooza is the event for you! Create a team of 2-4 people and race against time, and other teams, to complete your puzzle the fastest. Teams have two hours to try and complete the provided 500-piece puzzle. The winning team wins a prize! Light snacks and water will be offered. Each team will take home their puzzle. – There is no spectator area; only team members may attend. Register by February 12; space is limited.
Price: $35 per team
Questions? (513) 388-5082
Registration: