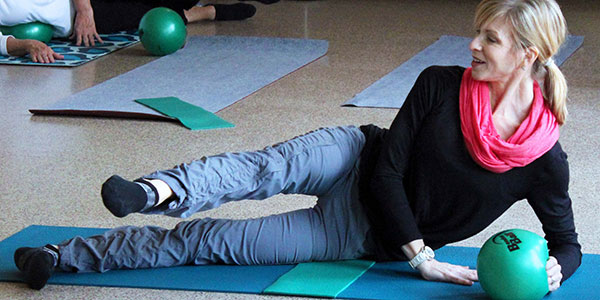 age 18 years and up
Tuesday, June 22, 9-10 a.m.
These are traditional Pilates exercises performed on a mat and designed to strengthen and tone the body's core through breath and movement. Muscle release and opening are achieved by adding foam rolling techniques. Mind and body will enjoy a renewed energy. This outdoor class is taught by Cheri Dean, a Yoga instructor with 14 years of experience who's also trained in Pilates Mat and Melt Hand and Foot. Participants should wear comfortable clothes and bring a water bottle. Props will not be provided. Please bring a yoga mat, Melt soft ball, strap/band and towel long enough to fold a couple times. Melt soft balls can be purchased on-site for $5.00.
Register in advance; space will be limited in accordance with COVID-19 safety guidelines on social distancing. Participants must wear a mask when coming and going from their activity or when social distancing cannot be maintained.
Questions? (513) 388-4513