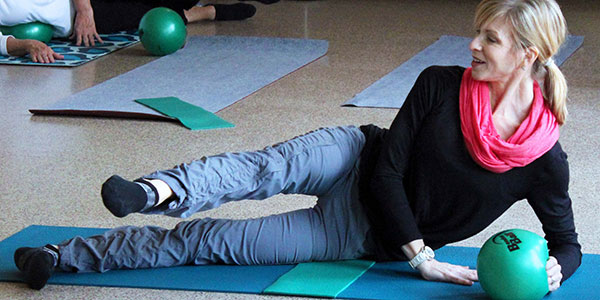 age 18 years and up
Tuesday, July 20, 9-10 a.m.
These are traditional Pilates exercises performed on a mat and designed to strengthen and tone the body's core through breath and movement. Muscle release and opening are achieved by adding foam rolling techniques. Mind and body will enjoy a renewed energy. This outdoor class is taught by Cheri Dean, a Yoga instructor with 14 years of experience who's also trained in Pilates Mat and Melt Hand and Foot. Participants should wear comfortable clothes and bring a water bottle. Props will not be provided. Please bring a yoga mat, Melt soft ball, strap/band and towel long enough to fold a couple times. Melt soft balls can be purchased on-site for $5.00. Register in advance; space is limited.
Important Notice: For the safety of our summer campers and staff unable to get vaccinated, masks and social distancing practices still apply at the Anderson Parks RecPlex. Masks are required in the RecPlex office, hallways, restrooms and when social distancing cannot be maintained. Masks may be removed once a participant reaches their designated spot at their activity.
Questions? (513) 388-4513