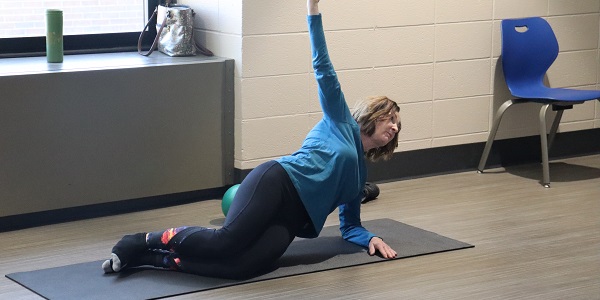 age 18 years and up
Mondays, September 11-October 30, 6:30-7:30 p.m.
Pilates, Etc. – not a typical Pilates class! Apply breathing techniques to enhance core involvement and focus on legs, upper body and stretching. What is the Etc.? It sneaks in when least expected and includes the use of small balls and myofascial release balls to improve circulation and relieve muscle tightness and stress. This class is for all fitness levels. Balls are provided by the instructor. Please bring a mat, towel and water bottle. Register in advance; space is limited.
Instructor: Linda Royal, experienced instructor certified in Balanced Body Pilates Mat and Reformer.
Price: $112 per Anderson resident, $152 per non-resident
Questions? (513) 388-5082
Registration: