Pickleball League, session 2
August 14 @ 6:30 pm
$80 per team (per league)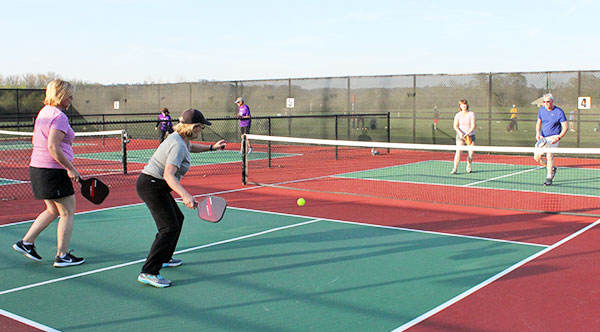 age 18 years and up
Wednesdays, August 14-September 18, games start at 6:30 p.m.
Registration Deadline is August 7.
Pickleball is a badminton/tennis/table tennis-like sport and one of the fastest growing sports in the area. This fun and social game is perfect for all ages, easy to learn and provides a great physical workout. These are casual leagues that include beginner and experienced. Games start at 6:30 p.m. and there are three games per date. Game balls will be provided. Players must have their own paddle. Register in advance; leagues may fill before the registration deadline.
Pickleball Paddle Information:
– The park district recommends visiting Pickleball Central for detailed information about Pickleball paddles.
– If you're new to pickleball and looking for your first paddle, go for an inexpensive composite or graphite paddle.
Questions? (513) 388-4514
Registration: Experienced League is Full.