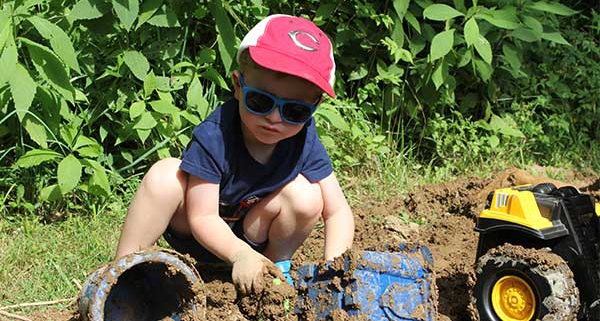 ages 3-6 years
Saturday, June 11, 10-11 a.m.
Love to play in the mud? Now you have permission in this program that allows children to celebrate International Mud Day (a little early) by getting dirty! Park staff will lead children in activities and games. An adult must remain on-site for the program. Everyone will get messy so be sure to wear clothes and shoes that can get dirty. Pets are not permitted. Register in advance; space is limited. 
Only the registered child and one adult (parent/caregiver) are allowed to attend the program; siblings are not permitted.
Anderson Parks will follow health and safety practices recommended by the Centers for Disease Control, the Ohio Department of Health, and Hamilton County Public Health.
Questions? (513) 388-5082
Registration: Class is Full.