Men's Basketball Group, 30 & Up: session 1
August 26 @ 8:00 pm

-

10:00 pm

$18 per Anderson resident, $28 per non-resident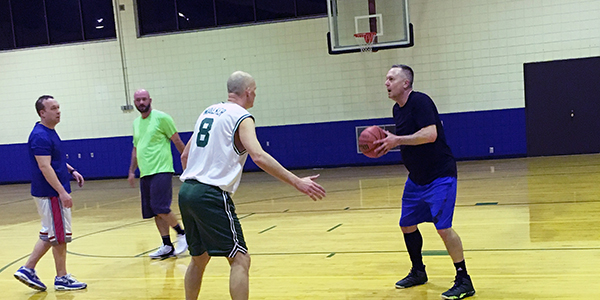 age 30 years and up
Mondays, Aug. 26-Oct. 7, 8-10 p.m.

(skip Sept. 2)
New age group! Rekindle your love of the game while staying in shape and enjoying the camaraderie of being on the basketball court. Please bring your ID! New participants' ages will be verified at their first visit. Register in advance; program fills up quickly.
Gym rules and guidelines:
– No equipment will be provided.
– All players must be dressed appropriately: shirt, shorts/pants, non-marking gym shoes.
– Inappropriate actions will not be tolerated. If any incidents occur, players will be asked to leave and will not be permitted to return to the facility.
– Side hoops will be available for shooting during pick-up game.
– Pick-up games are allowed – the following rules will govern games:
– Each game is to 10 points by 1 and 2 points.
– Winning team may continue to stay on the court.
– Teams forming for the next game must accept any player waiting over any player currently playing.
– Offensive players must call their own fouls.
Questions? (513) 388-4514
Registration: