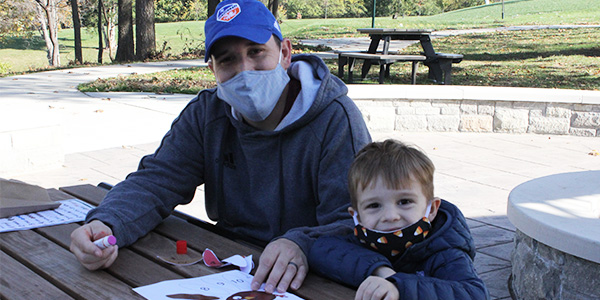 ages 3-5 years
Friday, April 30, 10-10:45 a.m.
Let's have some fun! Parents and their preschoolers participate together in a variety of outdoor activities at W. M. Johnson Hills Park. We will play games, create arts and crafts, and enjoy various activities. Dress for whatever the weather might be! You help your child participate and ensure their safety while in a group setting. Pets are not permitted.
Register in advance; space is limited in accordance with COVID-19 safety guidelines on social distancing. Adult participants should wear a mask when coming and going from their activity or when social distancing cannot be maintained. Children are strongly encouraged to wear a mask. Only the registered child and one adult (parent/caregiver) are allowed to attend the program; siblings are not permitted.
Questions? (513) 474-0003