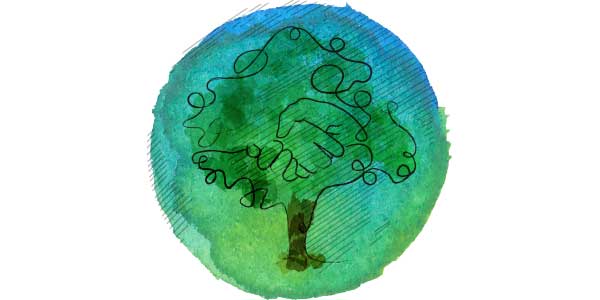 ages 6 years and up
Friday, April 22, 6:30-8 p.m.
Join us for an Earth Day celebration featuring nature-inspired, peace of mind activities. Explore some of the physical and mental health benefits of being outdoors while participating in a sampling of Tai Chi, Forest Bathing (spending with among the trees) and creating art outdoors.
Tai Chi for Health instructor, Kristin Dietsche, will lead participants in a relaxing sequence of slow, graceful movement. Tai chi was developed in China to help bring the body into harmony with nature, with the result of improved balance, posture and sense of well-being.
Ellen Foley, certified Forest Therapy Guide, will lead a forest bathing activity to demonstrate how being in nature is good for minds and bodies. Shinrin-yoku (forest bathing) was developed in Japan and is the practice of spending time in forested areas for the purpose of enhancing health, wellness and happiness. This forest bathing activity will take place on the trails at W. M. Johnson Hills Park that include uneven terrain.
Create an artwork with watercolor artist, Terry Voorhees, and learn how art may be relaxing and fun. Each participant will take home the created artwork at the end of the program.
Everyone may use the practices introduced at this program in back yards, parks or anywhere to help reduce the effects of the stress of everyday life. All ages 6 years and up are welcome to register. Any child under 13 must be accompanied by a registered adult. Register in advance; space will be limited.
Anderson Parks will follow health and safety practices recommended by the Centers for Disease Control, the Ohio Department of Health, and Hamilton County Public Health.
Questions? (513) 388-5082