Egg Hunt Sponsorship Opportunities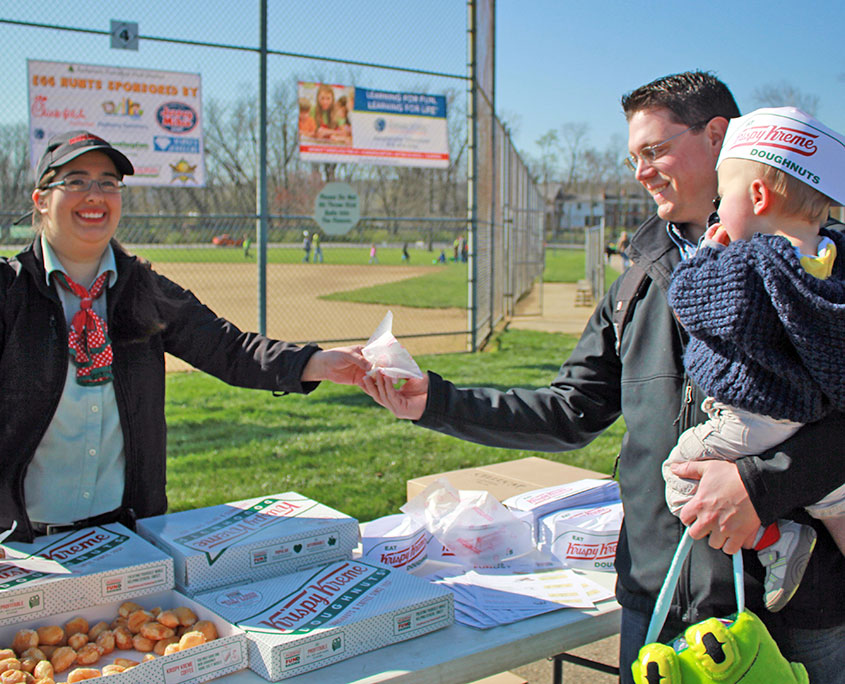 Double your company's marketing exposure for the price of one sponsorship with the park district. Take advantage of being promoted at two "eggstremely" popular events, the 31th Annual Easter Egg Hunt and 14th Annual Adult Egg Hunts, as we fully advertise both events to the community.
Each egg hunt is "cracked" into two, separate events at Riverside Park. The adult hunts (ages 18 and up) feature three different hunts on Thursday, April 13 starting at 7 p.m. The youth hunts (children 17 and under) take place on Saturday, April 15, 10 a.m.–noon. Both events will include thousands of eggs hidden by Mr. Easter Bunny for participants to redeem for prizes.
Click here to find a sponsorship level that best fits your needs.
Questions? Contact Scott Lahman, (513) 388-5091.